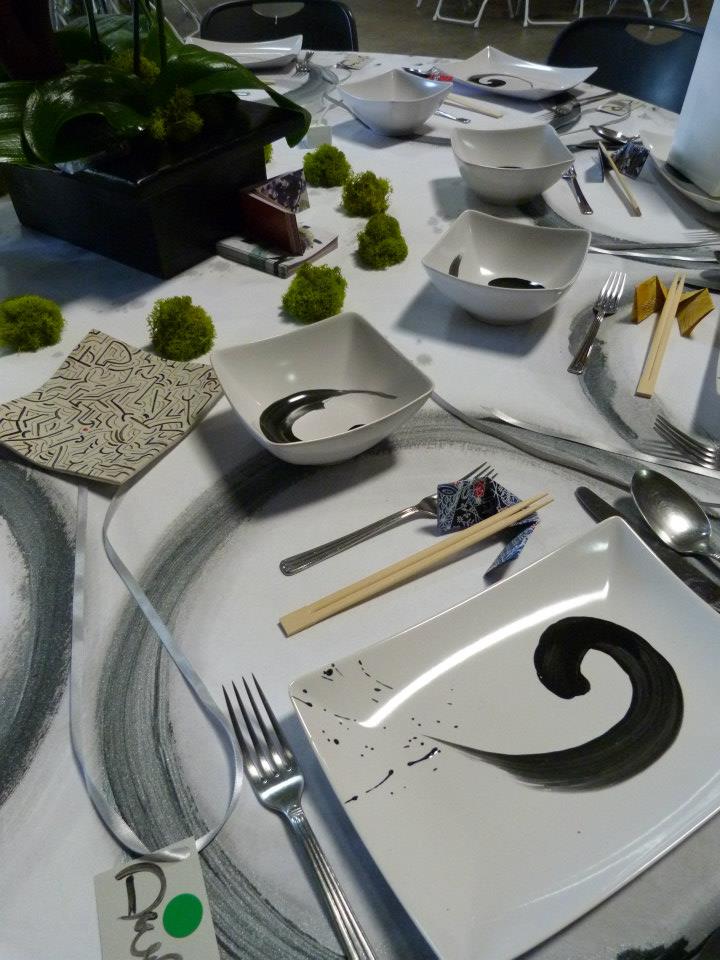 Description:In 2013 I collaborated with fellow artist Rosemary KimBal of Dancing Brush Studio to create an entire table setting for the Palette to Palate charity event to raise money for Feeding America San Diego. This included the dinnerware, glassware, linens, and table decorations and lighting, all of which were on sale as part of the fundraising. Our Asian-inspired table for 10 guests was entitled: "The Zen of Cuisine."

All of the dinnerware has been sold now.  Commissioned work is available! Medium: Dimensions: Framing: Price:SOLD Awards:
If you are interested in a set of hand painted plates, glasses or bowls, please contact me.
Contact for Purchase